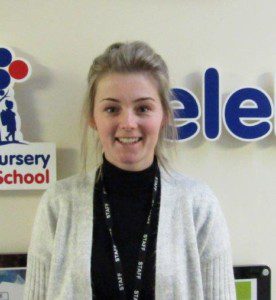 My name is Miss Bamford and I am a class teacher in Year 1 and Year 2. My favourite hobby is to keep fit by going running and I really enjoy walking my dog called Nyla. We love to explore lots of different, new places! I also love to meet up with my grandparents and hear their interesting stories about what life was like when they were younger!
My name is Miss Ellis and I am a teaching assistant in Year 1 and Year 2. During my spare time, I love to walk my dogs and spend time with my family. I also enjoy reading too.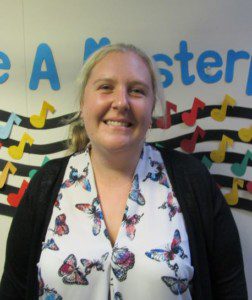 My name is Miss Jowitt and I deliver interventions for the children throughout the school. I love working with children and helping them grow in confidence. In my spare time I enjoy playing with my children and going on lots of exciting trips and adventures.
Reading brings many benefits to children including developing vocabulary and enhancing imagination, creativity and language skills.  To create opportunities to develop reading further, the children have enjoyed a trip to Stocksbridge Library.  During the visit, [...]
Class 7 has focussed on the environment 'At the Beach' for Arts Week. We have looked at the different animals that you might find when you're on the beach and we have also identified different structures [...]
The Year 2 children had an amazing time on their residential at Whirlow Hall Farm on Thursday 16th June – Friday 17th June. They all enjoyed the farm tour and farm jobs which included feeding the [...]
Reading brings many benefits to children including developing vocabulary and enhancing imagination, creativity and language skills.  To create opportunities to develop reading further, the children have enjoyed a trip to Stocksbridge Library.  During the visit, [...]
The children in Year 1 and Year 2 have worked really hard this year and staff thought the children deserved a treat. As part of save or spend, the children focused on doing good listening, [...]
This week, the children at Royd Nursery Infants have celebrated the Platinum Jubilee of Queen Elizabeth II. This year marks her 70 years of reign across the country. The children have celebrated in style with a royal [...]
This week children in Year 1 and Year 2 have enjoyed two science afternoons. These included an investigation based on finding out which materials have the most/least friction, an experiment testing whether a gyrocopter will fall [...]
This afternoon, Year 1 children visited the Glen as part of our Science topic. We have been identifying different plants and trees by looking at their flowers and leaves. We marked this off on a sheet to show which ones we [...]
Today Year 1 and Year 2 have visited Bolsterstone Church as part of our RE topic based on religious symbols. The children have loved exploring the church, finding different features and artefacts. The children also [...]
Today has been fabulous in Year 1 and Year 2! The children came in a variety of amazing costumes and were excited to show each other who they had come as! This year we focused [...]